Participate in the 2022 Event Survey
Bringing resources to the residents of District 38 is one of our favorite things to do, but we want to know what you need to hear about most! Let us know the best way to reach you and what sort of topics that you'd like to learn about. Feel free to add your own ideas!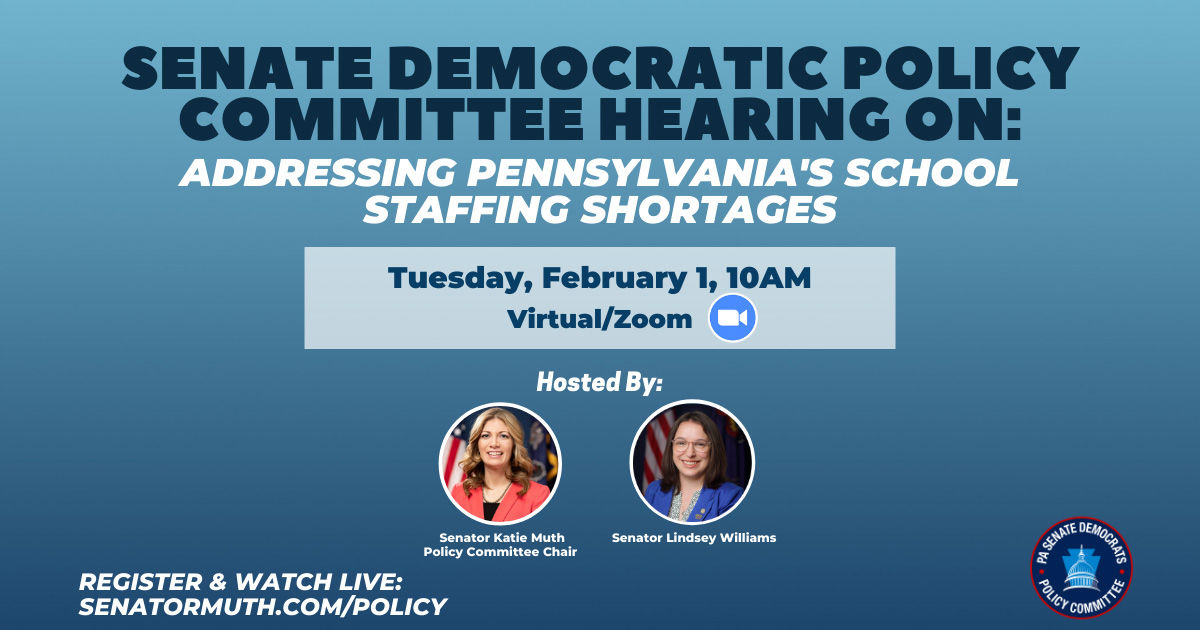 On February 1st, Senator Lindsey Williams will host a hearing to discuss and better understand school staffing shortages and needs in K-12 public education. The hearing will also have a focus on elevating solutions to address both the immediate crisis and strategies to support Pennsylvania's public education workforce, schools, and students long term. This hearing will be fully virtual.
Register in advance for this meeting: https://us02web.zoom.us/meeting/register/tZAkduCppj4uGdzAZO_LscYZyx7piSxQ-HyX