Telephone Town Hall on Transportation
March 16 @ 6:00 pm

-

7:00 pm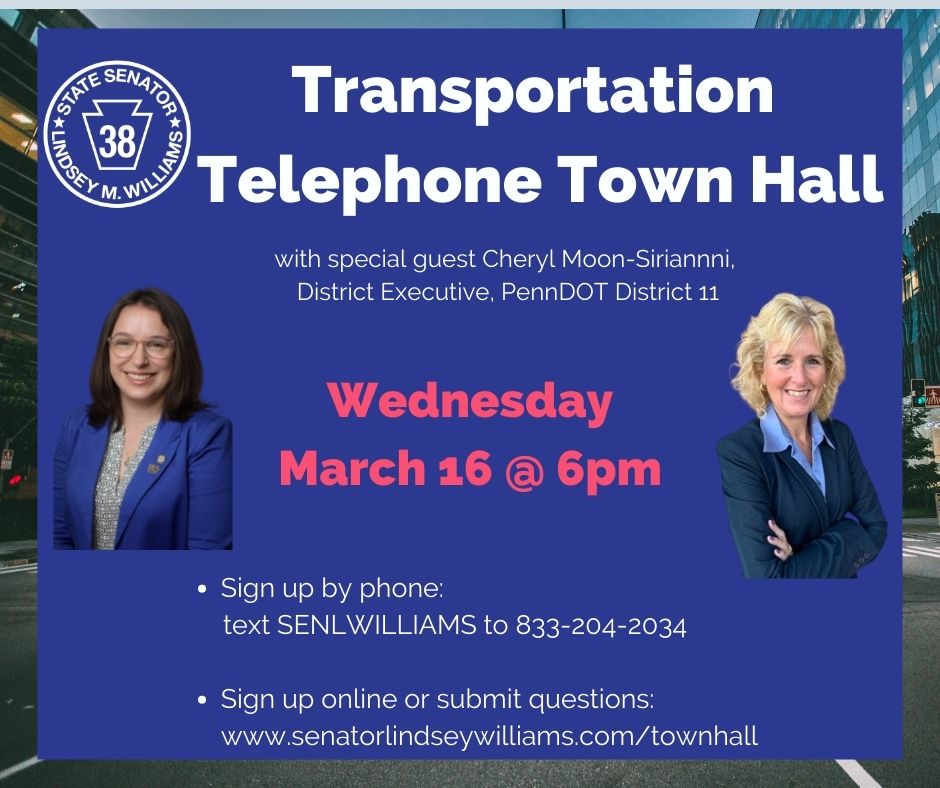 On Wednesday, March 16 at 6:00 pm, Senator Lindsey Williams will host a live Telephone Town Hall to discuss the Transportation.
Residents will be able to ask questions and listen to a discussion about important issues that impact transportation both in the district and across the state.
To join by phone or submit a question, please fill out the form below or text SENLWILLIAMS to 833-204-2034.
To listen live on your phone, computer or tablet, click here.
This form is currently closed for submissions.