Telephone Town Hall – Topic: Education
August 14, 2019 @ 6:30 pm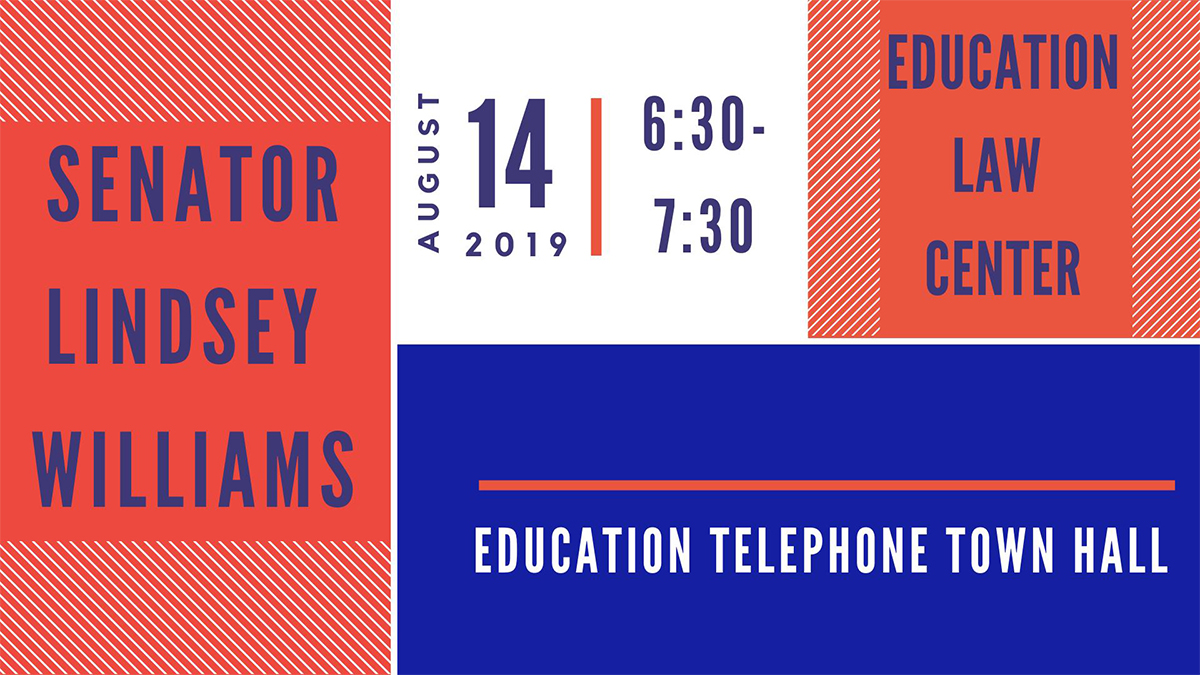 On Wednesday, August 14th at 6:30 pm, Senator Lindsey Williams and the Education Law Center will host a live Telephone Town Hall meeting on Education in Pennsylvania. A guest from the Education Law Center will be joining the discussion.
Residents will be able to ask questions and listen to a discussion about important issues that impact education both in the district and across the state.
Complete form below to participate.